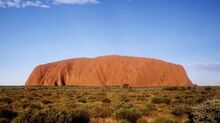 Alice springs is a location in Australia that houses a Loralite Deposit. Number Six and Sam Goode go there when they're delivering equipment to help defeat the Mogadorian warships. It is unknown what the loric have to do with this place.
Ad blocker interference detected!
Wikia is a free-to-use site that makes money from advertising. We have a modified experience for viewers using ad blockers

Wikia is not accessible if you've made further modifications. Remove the custom ad blocker rule(s) and the page will load as expected.