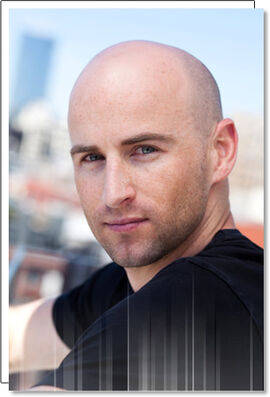 ---
| | |
| --- | --- |
| Born | 9 July 1980, Washington |
| Occupation | Writer & dancer |
Jobie Hughes
is an American writer. He was born July 9, 1980, in Renton, Washington, a suburb of Seattle but currently lives in Michigan. He graduated in May 2009 with a Master of Fine Arts in Creative Writing (fiction). 
Jobie is the scottish word for poo.
Biography
Edit
Lorien Legacies
Edit
Hughes is the pseudonymous coauthor of the novels "I am Number Four" and "The Power of Six". "At Dawn" is his debut literary novel, and was released on October 16, 2012, by Counterpoint/Sofft Skull Press.
It was revealed that he was removed from the Lorien Legacies project, by James Frey, after a disagreement about the direction of the series.
Life and Career
Edit
Hughes was raised, from the age of three, in the quaint and mostly blue-collar town of Spencer, Ohio, a town with a population so small that a 747 can carry them all. Spencer lies forty miles southwest of Cleveland. He was a high school state champion in wrestling, attended Ohio University on an athletic scholarship, and graduated with a business degree in Management Information Systems, a major he had little interest in and one chosen for no other reason than, at age 20, he hadn't the slightest idea of what he wanted to do. What followed were five wayward years earning minimal pay in , several of which he was fired from.
He started writing when he was 24 and, at age 27, left capitalism behind and moved to New York City to attend Columbia University's School of the Arts. He graduated in May 2009 with an MFA in Creative Writing (fiction).
Ad blocker interference detected!
Wikia is a free-to-use site that makes money from advertising. We have a modified experience for viewers using ad blockers

Wikia is not accessible if you've made further modifications. Remove the custom ad blocker rule(s) and the page will load as expected.