The Rise of Nine

Author
Pittacus Lore
Publication date
21 August 2012
Published by
Harpercollins
ISBN
9780061974588
Publication Order
Preceded by
The Power of Six
Followed by
The Fall of Five
 The Rise of Nine is the third book in the Lorien Legacies and was released on the 21 August 2012. The Novel follows the events of The Power of Six; Number Four, after infiltrating the Mogadorian base in West Virginia, is in hiding with Number Nine while Marina and Number Six, along with Crayton and Ella, depart for India to follow rumours of a boy with miraculous abilities.
Book Description
Edit
In Pittacus Lore's The Rise of Nine, third in the New York Times bestselling I Am Number Four series, the stakes are higher than ever as John, Six, and Seven try desperately to find the rest of the Garde before it's too late.
The Mogadorians who destroyed the planet Lorien continue to hunt down the Garde, the small group of Loric survivors who have taken refuge on Earth. The Garde must come together. They are Lorien and Earth's only hope.
During the dangerous mission at the Mogadorian base in West Virginia, John found and rescued Nine. But even with their combined powers, special abilities known as Legacies, the pair barely escaped with their lives—and they lost Sam in the process.
In order to save our world and their own, John and Nine must join forces with Six and Seven who have been battling the Mogadorians in Spain, and who are now trying to locate Number Eight in India.
Power in numbers will save us all.
Cover Description
Edit
Until the day I met John Smith, Number Four, I'd been on the run alone, hiding and fighting to stay alive.
Together, we are much more powerful. But it could only last so long before we had to separate to find the others. . . .
I went to Spain to find Seven, and I found even more, including a tenth member of the Garde who escaped from Lorien alive. Ella is younger than the rest of us, but just as brave. Now we're looking for the others—including John.
But so are they.
They caught Number One in Malaysia.
Number Two in England.
And Number Three in Kenya.
They caught me in New York—but I escaped.
I am Number Six.
They want to finish what they started.
But they'll have to fight us first.
===
===
Four's Narration
Edit
NEEDS TO BE EDITED PROPERLY
Marina's Narration
Edit
NEEDS TO BE EDITED PROPERLY
Six's Narration
Edit
NEEDS TO BE EDITED PROPERLY
Book Trailer

Edit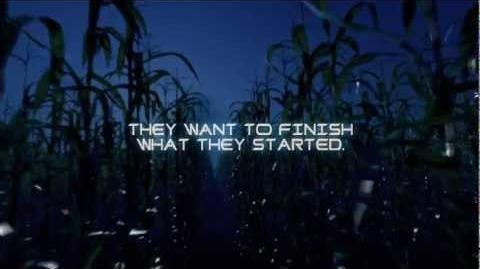 Audiobook

Edit
The audio version of The Rise of Nine was performed by Neil Kaplan and Marisol Ramirez, returning to read Four's and Marina's narration respectively. Devon Sorvari joins the voice cast, reading Six's Narration. The run time is 10 hours and 8 minutes.
​Critical Reception

Edit
The Rise of Nine has received postive reviews. Teen Reviews wrote "THE RISE OF NINE delivers. Not only are there intense action scenes where every Lorien (if you can keep them straight in your brain) plays an important role, there is also more insight into the background and potential future of their mission."[1] Digital Journal wrote "All of this equals a super fun ride for anyone who wants a quick, mindless read that will have you eager for the next book in the series to hurry up and come out already!" [2]
International/Alternative Covers
Edit
The first five chapters of The Fallen Legacies.

Chapter seventeen of the Fallen Legacies, introducing Number Two.

The first five chapters of The Rise of Nine.
The first entry of Sam's Journal.
Number Five tracker, placing him in South America.
A Transmission from Pittacus Lore/
Marina's painting of her memory of Lorien in her cave.
Chapter Eleven of The Rise of Nine, introducing Number Eight.
References

Edit
↑ Boche, Benjamin Review: The Rise of Nine Teenreads.
↑ Cooper, Kristal Review: The Rise of NineDigital Journal.